Seamless Collaboration Seals the Deal — Fast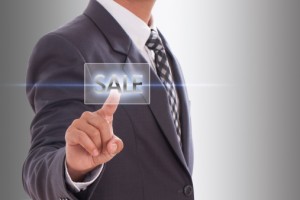 Net-leased assets continue to be in high demand. For many investors, the beauty of these low-risk properties is that tenants assume the costs of maintenance, utilities, insurance, and taxes. Plus, cap rates on net-leased assets have remained strong.
So if an investor could choose an ideal net-lease tenant, who would that be? For many investors, drugstores are at the top of their list. Among retailers, drugstores tend to have high credit ratings, bring in strong revenue, and want long leases.
James Medefind, an associate and shopping center specialist in Marcus & Millichap's Tampa office, recently completed the sale of a CVS Pharmacy property to a very aggressive buyer. Because of the high demand for drugstores in general, and the fact that this Hawthorne, Florida, pharmacy had no other local competition, the buyer was eager to move quickly on the deal, even if that meant paying a premium.
"There wasn't a whole lot of inventory on the market, and the price point fit perfectly with what the buyer was looking for," says Medefind.
With help from the Marcus & Millichap platform, Medefind and another Marcus & Millichap agent put together a deal quickly. "I think this sale highlighted our platform really well," says Medefind. "Almost as soon as we posted the listing, a broker in our Michigan office called me with a perfect buyer. He was able to write an offer that very same day, and we put it under contract within 24 hours."
The buyer will use the property to provide long-term, passive income at a relatively low risk.
Combining expertise and collaboration
Medefind's value to buyers and sellers stems from his extensive knowledge of Florida; he is a native Floridian and knows the dynamics of his local markets intimately. That inside perspective lets him clearly articulate the value of a piece of real estate to potential investors and other brokers who are involved with a deal. A top priority for Medefind is making sure the buyer has all the information needed to make an informed decision about an asset.
Collaboration was another key component in bringing the deal to fruition — and the Marcus & Millichap platform facilitates such collaboration. With this platform, brokers across the country can quickly and easily collaborate to accomplish deals like this one, in an exceptionally seamless and proficient manner.
"I think the key within our company is the collaborative atmosphere and the ability to bring money from other markets. These connections add value for clients that is really significant," says Medefind.
He adds, "As for myself, I would say that my ability to understand our clients' situations truly helps them make the best decisions possible. I can help them determine whether selling is their best course of action, and if it is, I can help them make sure they maximize the value through the best marketing process possible."
[cta]Marcus & Millichap provides a deep expertise in real estate investment opportunities with the local expert insight of professionals such as James Medefind. Contact us by email or at (813) 387-4700 to learn how we can help you.[/cta]