What You Need to Know About Investing in Seniors Housing in Florida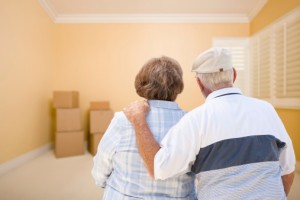 The seniors housing market is a promising segment for commercial real estate investors. Why? Krone Weidler, associate vice president investments in Marcus & Millichap's Tampa office, says most often seniors housing delivers double-digit returns, which makes these specialized properties very attractive. However, seniors housing is also heavily regulated, so you'll want to understand the risks that go with the potential for high cash flow in this investment niche.
Ms. Weidler's knowledge of seniors housing and the assisted living facility (ALF) market is unparalleled in the industry. She keeps current on market trends, including occupancy, rents, recent sales, and new construction. In combination, she has underwritten, listed, and sold over $1 billion in seniors housing assets. In addition, she's a leader in the industry, serving as a member of multiple seniors housing organizations:
the National Investment Center for Seniors Housing (NIC)
the Seniors Housing Division of Marcus & Millichap
the Assisted Living Federation of America (ALFA)
the Florida Assisted Living Federation of America (FL ALFA)
Weidler explains that because seniors housing deals directly with the business component, regulatory issues, various licensure aspects, and real estate, it is more complex than other forms of commercial real estate investments. "The question that always comes up from investors is whether seniors housing is a business or a real estate play. The answer is … it's both."
However, the market for seniors housing is quite strong, and that creates high demand from investors. Weidler notes, "We're finding that real estate investment trusts (REITs) are very active in the market. Independent regional and institutional owners who want to sell now can get top dollar. Larger, newer assets in good locations with a private-pay business model are the most desirable seniors housing product for investors. However, older products in B/C locations, even with a Medicaid population, are currently in demand.
Benefits of seniors housing
Some of the key benefits of investing in seniors housing include:
Driven by need and demographics — Unlike other investment options, seniors housing is driven by need. During the "Great Recession," when other commercial investments were foreclosing, seniors housing remained strong.
Reliable cash flow — High monthly rent per unit, plus additional revenue from other services and amenities, offer strong cash flow.
High returns for capital investment partners — Investors can often expect to see year-over-year returns in the high single and double digits.
Potential risks and considerations
Before you invest in seniors housing, there are several important things to consider in regard to this niche.
Different types of seniors housing. "When you talk about seniors housing, there are different sectors: independent housing, assisted living (which also includes memory care), skilled nursing, and continuing care retirement communities, which is a combination of nursing, independent, and assisted," says Weidler.
Importance of regulation.
It is important that investors understand exactly what they are investing in when it comes to seniors housing. Skilled nursing, which involves 24-hour, complex medical care, is regulated at the federal level. Hence, your understanding of skilled nursing and that investment will be relatively consistent from state-to-state.
On the other hand, independent living and assisted living are regulated at the state level, which is the best scenario, as long as the states are implementing good, common sense regulations. For example, in Florida, residents of assisted living range from 18 years old to over 100 years old.  It is not uncommon to see a younger person living in an assisted living community with a frail elder.  The size of assisted living in Florida ranges from two licensed beds to 450 licensed beds. Also, the assisted living buildings can range from a converted house, hotel, or apartment building to a specifically built assisted living community.
Investors will want to make sure they ask questions and fully understand what they are buying into.
Research the management of your property. It's essential to have the highest caliber of management for the real estate asset and the business. Management must understand their product type and the regulatory climate, and ensure their business model will maintain long-term profitability. "My recommendation for investors is to do as much due diligence on the management company as on the company that builds or owns the asset," says Weidler. "Often the company that owns that asset is different from the company managing the asset."
[cta]To learn more about seniors housing and whether it's a good investment option for you, contact Krone Weidler at 813-842-2365 or krone.weidler@marcusmillichap.com.
Marcus & Millichap has a variety of experts who can help you set realistic investment expectations and strategies. To get the best guidance and make the best decisions, contact us by email or at (813) 387-4700.[/cta]