Will Workplace Trends Hurt Office Property Values?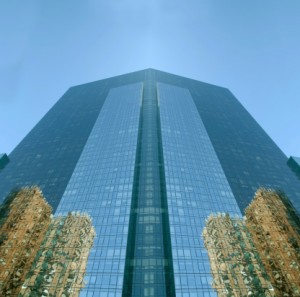 Investing is about maximizing return and minimizing risk, so investors who see media coverage about changing workplace trends might wonder about the value of investing in office space. How will trends in telecommuting, outsourcing, nationwide Internet connectivity, and security affect office properties, if at all?
Ray Turchi, senior associate in Marcus & Millichap's Orlando Office, dealt with similar fears almost 20 years ago.
"In 1996, my partner and I purchased Redwood Tower, a 235,000-square-foot, Class "A", high-rise office building in downtown Baltimore. At the time, there was a lot of discussion in the media about how the workplace was going to change drastically because of the advent of personal computers. The fear was that everyone was going to work at home and the office market was going to shrink," recalls Turchi.
"Having gone through that, we actually ended up seeing the office market rise pretty drastically for the next seven years after that. The predictions proved to be a myth, not a reality," says Turchi.
Office property outlook
Turchi gives three core reasons for why office properties will remain strong:
Changing needs bring new opportunities. Increased telecommuting, workers who conduct business outside office walls, and outsourcing doesn't mean people won't be in offices. It means they'll be using offices differently, looking for different types of collaborative spaces and amenities.
Offices are built to meet existing needs. Fewer offices now are built on a speculation basis, a direct result of more stringent lending criteria and reduced available land in core areas. "I think new construction for offices will be completed for specific needs — and you're going to have a clearly determined use for that property before you think of building it," says Turchi.
People will always need face-to-face interaction. Even in an era where communication is seamless and immediate, professionals' desire for face-to-face interaction has remained strong. As workers become more mobile, they have a greater need for convenient office and meeting space. Some organizations have even begun developing office space to offer on an as-needed basis to traveling business people. "It's a new kind of business model," Turchi says.
So how do owners and investors continue to ensure that their office properties stay successful?
Turchi emphasizes that some things never change: "If you offer a good, clean, solid product at a good price, you'll sign leases. You also need to have flexibility. When I was a principal, I'd have flexibility in my leasing, so if a tenant needed to go to another space in the building, I would pay the cost for them to relocate so that they'd remain my tenant."
Turchi emphasizes the value of straightforward leasing relationships. "Make it very simple. Don't have complicated formulas in terms of how you're going to charge tenants. Keep it simple, and they will come.
"The transition from principal to broker has helped me to add value to my clients," he says. "The experience gained as a landlord helps me understand my clients' needs and objectives."
[cta]Marcus & Millichap experts can help you set realistic investment expectations and strategies. To get the best guidance and make the best decisions, contact us by email or by phone at (407) 557-3800.[/cta]