Is Your Real Estate Agent Well Connected?
Commercial real estate transactions don't happen in a vacuum. They are complex and require the involvement of a whole team of experts from beginning to end. Marcus & Millichap understands that. Our primary purpose as an organization is to get the maximum value for our clients' properties while making the transaction a seamless experience for them. In order to deliver that value, we have to make sure our agents have the tools and resources to serve our clients in the best way possible.
First, we start by creating a culture of collaboration that is unique in our industry.
Real estate is often a very competitive business. Agents are sometimes reluctant to share information and keep details related to their deals "close to the vest" so they increase their odds of "double-ending" a deal. This kind of atmosphere is counter-productive to clients. Sellers are not able to maximize exposure and value in this scenario and buyers may not access the inventory they desire. This environment is a hindrance to getting deals done.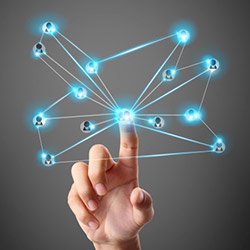 Our culture is the exact opposite. Our guiding principle is to put our clients' interests above all else, and every part of our organization is structured to make sure we keep that promise. We have a policy that requires open sharing of listing information among all of our agents nationally within 24 hours of listing a property for sale.
We provide our agents with the technology and tools they need to make this kind of information sharing possible. For instance, our proprietary system, called MNET, allows agents to distribute the information related to our exclusively listed inventory with speed and ease to highly qualified buyers around the country. "This practice ensures that our agents have more opportunities to close deals faster with better pricing on behalf of their clients," says Richard Matricaria, Regional Manager of the Marcus & Millichap Tampa Office.
The culture of collaboration coupled with our technology isn't just something we talk about. It's something we practice and work to continually improve.
"As a Regional Manager, I do not compete with my agents. I'm not a 'player-coach,'" Matricaria says. "I'm here for the agents purely in a supportive capacity, which also helps to foster true collaboration. My personal mission is to help every agent on my team reach their career goals; the only way I can do that is by making sure our clients' investment objectives, both short term and long term are met by the team. This is what I do and think about all day."
[cta]Need help buying or selling a property? Contact Marcus & Millichap for experienced, personalized help with your commercial real estate investment needs.[/cta]