Multifamily Opportunities in Secondary and Tertiary Markets
Multifamily investments in secondary and tertiary markets offer competitive yields with a lower bar for entry than primary markets. Economic improvement, job growth, increased debt availability, and relatively little new construction all provide a compelling landscape for investments in this space.
Alex Blagojevich, Vice President, Investments in Marcus & Millichap's Tampa office, and his partner David Gaines, in the Chicago Downtown office, focus strictly on the advisement and disposition of mid-market multifamily investments throughout the United States. We spoke with Blagojevich on what sellers and investors should know about multifamily investments in secondary and tertiary markets.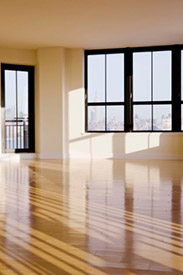 Advice to Investors: Look at Jobs and Renovations
Housing follows job opportunities, especially in the multifamily market. When you analyze whether or not to invest in multifamily, look at the jobs in the area. A large employer can drive high growth, but also consider the risks: Is there enough economic opportunity to drive rents if that employer shrinks or moves?
"The loss of a major employer can have a significant impact on the rental market. If you're going to make an acquisition of an apartment complex in a secondary or tertiary market, it's wise to consider buying in markets that have a diverse employment base," says Blagojevich.
Investors should also consider reviewing assets that can be improved, particularly if doing so will increase rental rates. Experts like Blagojevich understand the market and know which capital expenditures will yield the best return.
"We are selling an apartment community adjacent to the Sprint world headquarters in Overland Park, Kansas. The asset is adjacent to the largest employer in the market as well as multiple other employers, so there's certainly an opportunity for a value-add on an asset in that high quality of a location," says Blagojevich.
He explains that the apartment building in question has upgrade potential that can improve an investor's return. "In this case, it's a late '90s vintage asset with units that have not been improved, so there exists an opportunity to upgrade unit interiors and move rents closer to the market maximum," says Blagojevich. "Whereas there are assets in other markets that are either older or in locations with a less diversified employment base that may need improvement, but even if capital is spent, additional rent is not possible because the markets are soft."
Advice to Sellers: Get a Solid Opinion of Value
The most important step for sellers is to make sure they understand the value of the property as well as its potential value depending on timing or improvements.
"The valuation process is a big part of our business. We're valuing somewhere around four to six assets a week, and constantly reviewing them with our clients," says Blagojevich.
Blagojevich says that the valuation process gives clients important information that can direct their investment strategy. "We'll break down their financials over the last several years, determine the direction of the income stream, and ultimately help them determine where the opportunity exists to increase the NOI and the asset's overall value," adds Blagojevich.
Armed with a reliable opinion of value, Marcus & Millichap will work on the seller's behalf to maximize a property's potential sale price. "We try to underwrite to the most aggressive buyer in the marketplace while delivering to our client a tight range within which the value is likely to land," says Blagojevich.
For buyers or sellers in secondary or tertiary real estate markets, the value that Marcus & Millichap brings is in creating an active marketplace for properties through our collaborative platform. This allows us to bring buyers from around the country, creating competition and excitement for the deal.
[cta]Marcus & Millichap Real Estate Investment Services, together with Marcus & Millichap Capital Corporation, provides clients with the latest property markets and capital markets information to create the investment opportunities and loan packages that meet their financial objectives. To learn more, contact us by email or by phone at (407) 557-3800.[/cta]