Myth Busters: 4 Mistakes That Real Estate Investors Should Avoid
As a Marcus & Millichap senior associate in investment sales and a former leasing agent, Robbie McEwan is familiar with common CRE investment myths and the mistakes that investors make based on those myths. McEwan debunks the top four CRE investing myths and explains how you can avoid them.
Myth 1: Off-market properties are a deal.
The appeal of an off-market property is that it caters to the notion that as an investor you've discovered a screaming deal that others aren't aware of. However, typically it's the exact opposite: The owner either hasn't priced the property correctly or has deliberately overpriced it to try to get an above-market price.
"Typically when I see off-market properties, they're overpriced, and the owner is really testing the market," says McEwan.
Myth 2: An open listing is better.
The idea that having multiple brokers selling your property will lead to a quicker and more profitable sale might seem sound, but if a listing isn't exclusive, it also means that no individual broker is dedicated to it.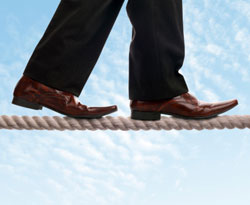 McEwan explains: "Having an exclusive listing with a professional in the market who is going to actively sell your property — and having them 110% committed to your property — is important. In an open listing, the broker never knows what other broker is going to bring the deal and get it swept out from underneath them, so they're not going to put the same energy into it."
Myth 3: A broker who deals with many property types is better.
There's a theory that if a broker understands one asset class well, that broker should be able to represent any asset class. In reality, the best brokers specialize by asset class and by region, or both. You want a broker who has a daily pulse on the trends surrounding a specific asset class, as well as a longstanding history with that asset class or region.
"Find someone who specializes in the particular market, because they're going to know almost everything there is to know in that particular market," says McEwan.
Myth 4: If you're an experienced investor, it's OK to complete a transaction without an attorney.
Overconfidence could lead an investor to not practice due diligence on every transaction. But the reality is there are so many potential, unforeseen risks that you really need to follow best practices every time.
"Have professionals around you, because there are so many pitfalls in the commercial real estate world," says McEwan. "It's a huge investment, and you want to make sure your i's are dotted and your t's are crossed. The due diligence is so important."
Here is the recipe for success: Start with experts you trust, and create a network of advisors you can turn to for everything from initial Broker's Opinion of Value to financing. Having a solid team will help you avoid pitfalls.
[cta]If you have any questions about best practices and how to ensure a smooth deal, contact Robbie McEwan at Robbie.mcewan@marcusmillichap.com.[/cta]