What Makes a Good Investment Go Bad?
Investment in a sound real estate asset with the potential to produce ongoing income and appreciate over time can be one of the best ways to increase your wealth. However, not every real estate investment is a homerun. Changing markets, deferred maintenance, poor management, and unforeseen events can all derail a promising investment.
The successful investor, says Marcus & Millichap Vice Presidents Investments Michael Donaldson and Nicholas Meoli, understands the property and the market and works with professionals who can provide the best information and advice to keep a good investment from "going bad."
Success starts with deep understanding
"The most common reason investments underperform goes back to the inspection period and a failure to fully understand the property or the location," says Donaldson. "While you can't know everything about a property until you own it, an inspection period offers prospective owners a chance to collect valuable information and avoid unpleasant surprises.
"Investors under contract should conduct a full inspection, financial audit, and lease review," he says. "They should speak with local management companies about the market and obtain environmental reports. We always encourage buyers to make sure they know market rents, competitors in the area, market drivers, and what challenges tenants may pose," adds Meoli.
Stay tuned in
Once the property has been purchased, the investor needs to stay on top of both the asset and market, monitoring changes that could affect rental rates.
"Watch for a negative trend or immediate drop in financial performance and large spikes in expenses," says Donaldson. "Constant communication with management is critical. For physical issues with the property, it's wise to continually assess any deferred maintenance and address issues short and long term. Any issues voiced by tenants should be handled immediately to make sure a problem isn't exacerbated."
The investor who stays proactive and seeks sound advice will fare the best, even if problems do arise. Meoli says that if an investment's returns begin to differ from projections; it's time to review financials, speak with management, and reassess market conditions.
"Sometimes a poor management company can be the cause," he says. "We've seen subpar performing properties immediately yield substantial gains once new management has taken over. Keeping up with the competition in the area is also important. Increased curb appeal, new amenities, asking for rents within the market, and upgrading unit interiors are all ways to address any market positioning issues."
Find partners who add to your knowledge
Investing in the right property in the right market can be a very smart move — but regardless of the perceived strength of the asset, the smart investor arms himself with the best information and the best advice. That's where Marcus & Millichap comes in.
"We as brokers are highly skilled advisors that have a deep knowledge of our respective markets and the properties we list," says Donaldson. "We work with our clients to help them understand the factors that influence asset performance, recommend ways to add value, and advise on the most viable exit strategies."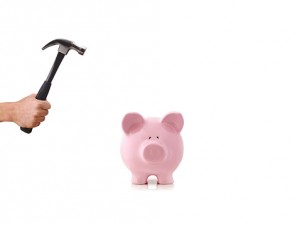 [cta]Where is the pocket of risk in your portfolio? Marcus & Millichap experts can give you information that will help you set and meet your financial goals. To learn more, contact Michael Donaldson at Mike.Donaldson@marcusmillichap.com or Nicholas Meoli at Nicholas.Meoli@marcusmillichap.com.
[/cta]