Self-Storage REITs Hit Record High in Q2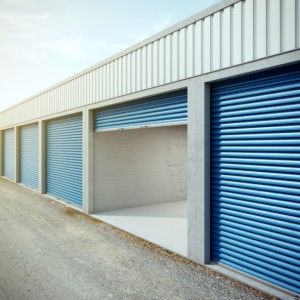 Self-Storage Real Estate Investment Trusts (REITs) hit record highs in the second quarter of 2015. The Q2 2015 Self-Storage REIT Report, put out by Marcus & Millichap's Mele Storage Group, paints a rosy picture of the market. It shows occupancy rates for many properties sitting well above 90%, with revenues on the rise as rental rates inch upward and concessions shrink. While relatively few properties fit the REIT "box," investors looking to sell storage facilities can benefit from the awareness the REITs have brought to the market and from other interested groups with access to private and institutional capital.
"While REITs have been purchasing higher-end properties that fit their mold, we're seeing tremendous numbers of smaller groups giving them a run for their money," Associate Director Luke Elliott says.
"It's definitely the case that the REITs have had a consolidating effect," Elliott says, "but their investments, in addition to heightened demand for space and a development curve that's still gaining momentum, bode well for smaller owners."
A look at the numbers leaves little room for doubt: This is a robust market in which REITs continue to acquire properties, regardless of some downward pressure on capitalization rates.
In the quarter, Extra Space (NYSE: EXR) acquired 29 properties, totaling $239 million, and entered into a definitive merger agreement to acquire SmartStop Self Storage for $1.3 billion. With occupancy rates of 94.5% driving same-store revenue growth of 9.4%, the company's year-over-year net operating income (NOI) grew 12.1%, funds from operations (FFO) as adjusted grew 17.2% and the company's dividend was up 25%.
Sovran Self Storage (NYSE: SSS) acquired nine stores for $75 million and saw revenues boosted by 5.8% over Q2 2014. Working a strategy to retain tenants long-term and focus on key markets, Public Storage (NYSE: PSA) acquired four properties, totaling $39 million, bringing their total to 1,900 properties with more than 216 million square feet. CubeSmart (NYSE: CUBE) purchased three facilities for $27.9 million, achieving record rents averaging $16.22 per square foot and forecasting same-store revenue growth of 6.25% to 7%.
"What this means for individual owners is opportunity," Senior Vice President Mike Mele says. "Most properties don't meet REIT requirements, and an overwhelming number of sellers are out looking for any buyer willing to pay the highest price, but regardless of whether the property has REIT possibilities, we can ensure an auction environment to get the best price and ensure that the buyer fulfills their contractual agreement and the deal will close."
Overall, it's a great time to be in the self-storage market. As the large trusts drive the market, smaller players also stand to reap rewards from historically high occupancy rates and rents. Those who leverage the expertise and marketing muscle of a knowledgeable broker are likely to benefit the most.