Supply and Demand: Is New Supply Affecting Current Occupancies?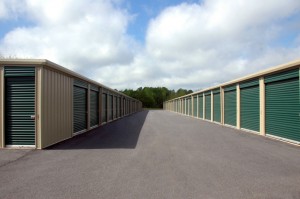 In real estate, as in virtually any other industry, popularity warrants increased development. These days, self-storage properties are topping investor wish lists and, unsurprisingly, developers all over the country are scrambling to provide more inventory. The fact that it's not so easily done is either good news or bad news, depending on your perspective.
"It's happening, but it's slow," Senior Vice President Mike Mele says. "Larger markets like New York, Washington and Miami are seeing the most expansion. Still, it's hard for the average developer to get funding and build a facility. There's definitely more in the pipeline, but development hasn't kept pace with demand."
That demand, coming from population growth and an increased awareness of the investment potential for these properties, is good news for current self-storage owners. Those looking to hold will likely continue to see strong occupancy rates and rental increases. Those looking to sell, with the right exposure, will find a slew of private and institutional investors looking to buy.
"New supply could start affecting occupancies, but we definitely hear about more projects — 1,000 to 1,300 facilities in the next two years — than what we actually see coming out of the ground," Associate Director Luke Elliott says.
Elliott says that almost every large metropolitan statistical area (MSA) across the country is doing well and as land gets harder to find in bigger areas like Miami, Orlando and Tampa in Florida; and Atlanta, Charlotte and Raleigh in the southeast, developers are moving into secondary and even tertiary markets.
Both Mele and Elliott agree that as long as the economy continues to do well and rates continue to mimic the activity of the last few years, the self-storage market will continue to thrive.
"It really comes down to the developers having their fundamentals in line and not getting over-leveraged," Elliott says.
To capitalize on such a strong market, smaller property owners need a broker who will look out for their best interests, especially with some larger buyers coming in and trying to work down the price. By exposing the property to the largest pool of buyers, presenting offers and assuring that investment groups don't play games, Elliott says the Mele Team can help ensure owners get the right advice about their self-storage properties — even as more facilities come online and competition grows.