Get the Inside Scoop with an Exclusive Broker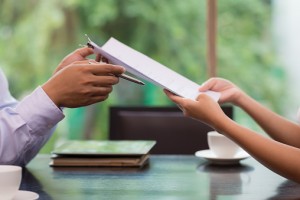 Whether you are new to the scene or are a veteran real estate investor, having someone on your side is an invaluable asset. Deciding to enlist the help of a broker is an excellent way to start. But before choosing a broker, it's important to choose the process that will net you the most money in a sale.
Why choose an exclusive broker?
It is a true indication to the buyer pool that the deal is real and deliverable.
The exclusive process typically attracts 1031 buyers who need to place money within a specific time frame and are often willing to pay more money for the certainty of the sale closing.
True seller representation
On an open basis, brokers are simply trying to find a buyer for the deal, which means they are representing the buyer's best interests. Off-market buyers are also representing their own interests. Without exclusive representation, there is no one fighting on your behalf to get a buyer to pay more than they want to pay.
No matter what broker you choose to work with, you should go with an exclusive process if you want to achieve the most leverage within a transaction and net the most money in the event of a sale.
Six things to look for in a broker
Superiority of skill and service comes in many forms.
True advisor — Look for someone that truly has your best interests at heart. A good broker does not always recommend that you sell. A true advisor is fine with passing on an immediate business opportunity if it's in your best interest because a true advisor is focused on the long-term relationship — not a short-term paycheck.
Underwriting based on facts — A large determination of price is the net income for the property, so it's important that a broker representing a seller arrives at an aggressive but defendable net operating income (NOI). In order to maximize exposure, the deal should be underwritten in the way a lender would underwrite, which means including a vacancy factor, adjusted real estate taxes and reserves. This makes the deal financeable, which opens up the buyer pool to investors with 30% of the sales price, instead of limiting the buyer pool to all cash buyers, who are looking for a discount to begin with. With more eyes on the property, you will get more buyers engaged and maximize the leverage necessary to net you the most money.
Knowledge of the sale comparables — Good brokers can support their pricing based on sale comparables that are truly comparable to the owner's property. Factors a broker should know intimately include:
Sales history
Building condition
Similar tenant mix and lease terms
Market demographics
Occupancy history
The seller and the reason for the sale
The buyer and the reason for the purchase
Financing circumstances
Knowledge of the rent comparables — A good broker can push future value to a new buyer by knowing the rental rates in the immediate market. A good broker should understand the tenants looking to enter the market, recently signed and asking rental rates, vacancy duration, net versus gross leases and how much common area maintenance (CAM) charges are at surrounding properties.
Regular communication — Weekly calls, regular emails and bi-weekly activity update letters, including calls made on the deal, tours given, offers received and more, are all good things to look for in a broker. A broker should also make him or herself available to you when needed, either answering your calls or returning communications in a timely fashion.
Tenacity and grit — There are always going to be deal issues that pop up when navigating a sale. A good broker is not only persistent and tenacious when sourcing buyers, but also has the grit and can-do attitude necessary to deal with challenges as speed bumps, rather than road blocks.
Four red flags to avoid
As with most things, not all brokers are equal.
Story versus facts — A good broker doesn't tell you what you want to hear, but instead tells you what you need to hear.
Choosing a local friend over a national platform — Oftentimes, people will choose a broker because he or she is a good friend, even if he or she is not the right person for the job who will net them the most money in a sale. A local friend may have solid local expertise, but in an investment sale, national exposure is imperative to achieving the highest net proceeds.
Lack of specialized expertise — A specialized broker not only knows the intricate ins and outs of your property, but often has very solid relationships with other owners and investors in that sector as well. A specialized broker can push value for a new buyer that a generalized broker may miss or not fully understand.
A broker who also handles management and leasing — A broker handling the sale of your property, while also managing and leasing the property, can become a conflict of interest. For example, someone may push for a buyer who is offering a lower price but expect to be retained for leasing or management business after the sale. A broker specializing solely in investment sales has one interest: finding the buyer that will net you the most money in the event of a sale.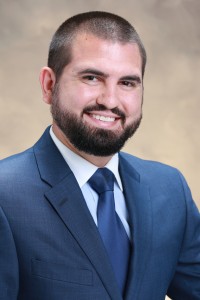 Interested in consulting with an exclusive, tenacious, experienced broker?
Contact James Garner at James.Garner@marcusmillichap.com to discuss your investment goals and learn how Marcus & Millichap can help you meet them.