Recovering Economy Reinvigorates Net-Leased Investors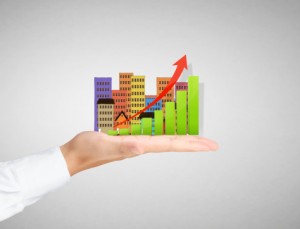 Dana Speer, associate at Marcus & Millichap, understands the pros and cons of the national net-leased market and enjoys helping her clientele navigate a diverse investment landscape rich with opportunity. Speer specializes in net-leased properties such as quick-service restaurants, drug stores and dollar stores.
"Retail as a whole runs the gamut from single-tenant net-leased assets to small neighborhood centers with four or five tenants, to power centers anchored by big national tenants like Wal-Mart or Home Depot," Speer says. "Any of these can be a great investment, but what differentiates net-leased properties is their relative stability."
Speer explains that when private investors look at net-leased properties, the two most important criteria considered remain the credit of the tenant and the length of the lease; however, investors are sticking to the nuts and bolts of good real estate: location, traffic counts and market size.
Success starts with stability
"Net-leased properties can be a relatively stable product type," Speer explains. "Stores are typically on multiple-year leases, as opposed to an apartment on a one-year lease or a storage unit on a six-month lease. A lot of investors choose single-tenant net-based properties because they're virtually guaranteed a long-term return."
Speer adds that this is particularly true with single-tenant properties that have good-credit tenants such as McDonalds's or Walgreens. With these, leases may be 10 to 20 years long or longer, and tenants also cover taxes, insurance and maintenance on the property. Of course, the downside of that scenario is that longer-term lease rates can, over time, lag behind going rates for the area.
"You might be stuck at nine dollars per square foot while the guy next door is getting $22, but the long-term stability makes up for the lagging rents," says Speer.
Leasing options provide protection
One way to counter lower rents is with a percentage rent clause. Stores that clear a certain revenue benchmark and add a percentage of that profit to their rent can serve as a hedge against inflation. Speer says that lease backs are also gaining popularity. Franchisees often find it advantageous to sell their property to an investor and then lease it back under a long-term lease agreement. They pay market rent but retain their capital for other investment.
The options with retail are plentiful, Speer says, and many work well for investors looking for long-term holds.
"Probably the biggest thing to consider is that retail is so greatly influenced by economic indicators that are out of your control," she says. "If you're comfortable accepting that in exchange for the relative stability of the market, retail can be a terrific investment."
[cta]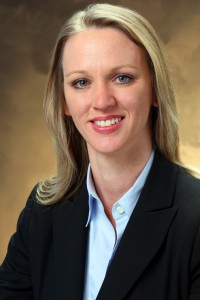 Interested in investing in retail but aren't sure where to start? Marcus & Millichap is dedicated to help our customers set and meet their investment goals.
Contact Dana Speer at Dana.Speer@marcusmillichap.com for dedicated, experienced help with your retail real estate investment needs.  [/cta]