Tap Into Tampa for Top Retail Properties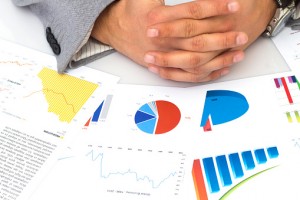 It's hot in Tampa, Florida. The retail market has been recovering steadily over the last few years, and investors are increasingly looking to this secondary market for primo properties.
"We're still seeing very aggressive pricing," Marcus & Millichap Senior Associate and National Retail Group Director James Medefind says. "The reasons are twofold."
Understanding the market
"First, there isn't a lot of inventory, so there's still a supply and demand issue," Medefind says. "And second is financing. We're seeing a lot of buyers trying to lock in low interest rates. We know they're going to go up, and, while we don't know exactly when, people want to buy before that happens."
Medefind says that in Tampa, as in the rest of the country, the properties with the greatest appeal are those featuring midsize chains, such as Starbucks and Chipotle, and the bigger centers sporting big-box stalwarts.
"Newer construction strip rates with national and regional tenants are getting the most aggressive pricing," he says. "As the economy continues to recover, rental rates are on the rise, and we're seeing the benefits of that trend."
The only segment lagging a bit is mom and pop retail.
"Overall, those centers with local tenants haven't seen much appreciation in rents," Medefind says. "They're still lagging behind, and the newer chains and bigger shopping centers are on stronger footing."
Outside interest
Heightened interest in the Tampa retail market comes from many fronts. Medefind has seen an influx of investors from the Midwest, Northeast and overseas.
"Many of these investors are willing to pay more for retail centers than local buyers because they're used to a lower return," he says. "They really get excited about not only the better return, but the friendly tax and business environment as well."
Add to that the fact that many who have been priced out of the skyrocketing Miami market are looking to Tampa and Orlando for more affordable retail options.
"In particular, we're seeing more investors from South America. They looked at Miami, and now they're coming to us," Medefind says. "Our pricing is pretty aggressive, but it's all relative."
Future expectations
Medefind expects this trend of higher prices and tight inventory to continue. He predicts that interest rates will likely stay steady at least through this year's election, and while a surge in mortgage debt coming due might spur a bump in inventory, pricing should stay consistent.
With transactions on the rise, Marcus & Millichap is at the forefront of the activity.
"In a market like the one we have, we're definitely able to offer clients an advantage," Medefind says. "Not only are we a local representative with deep knowledge of the market, we're also a national company with access to investors and capital. If you're interested in the Tampa retail market, we can help."
[cta]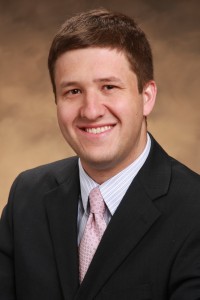 Marcus & Millichap is committed to helping our clientele succeed. Our experts can provide you with information that will help you stay abreast of the trends and meet your retail investment goals.
Contact James Medefind at James.Medefind@marcusmillichap.com to learn how we can help you.[/cta]