The Only Way for Interest Rates to Go Is Up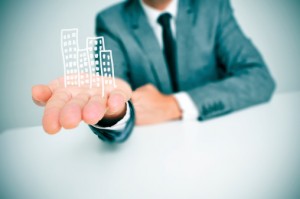 With banks and life companies lending freely again, the question on everyone's minds is, "When will rates go up again?" The Federal Reserve has been debating the question for nearly two years now, and interest rates still remain historically low. That said, a hike seems imminent, and for real estate investors that means both opportunities and challenges on the horizon.
"The market is much better than it was a few years ago," Marcus & Millichap Associate Armando Rodriguez says. "You hear about the economy see-sawing, but banks are happy to lend money. While banks still have stiff requirements for financing, they're competing for business, and there are plenty of access points for capital."
A boost in competition
Rodriguez says that everyone is just keeping an eye on the Federal Reserve at this point.
"They've got a slew of domestic and international factors to consider," he says. "But now they're hinting at a small increase — maybe a quarter point — and that would be a good thing."
Good because even a little bump would create more competition in the market and more lenders will lend.
"Everyone knows it needs to happen," Rodriguez says, "and when it does, it will change investors' strategies in terms of what they'll pay for properties."
However, there is no need to ring alarm bells. There is still plenty of room between the 10-year treasury and cap rates in most sectors of real estate. Apartment buildings and single-tenant retail owners may have some concern, while multi-tenant retail, where Rodriguez focuses, will lag a bit. He sees more generous pricing and lower capitalization rates in that market.
"We're seeing really low cap rates right now, especially in net-lease single-tenant retail. In fact, right now there are minimal spreads of less than one point from long-term leases versus short-term leases," he says. "The upside on these properties is that the investor just collects a check, but if cap rates are too low, it doesn't make sense to finance."
He adds that, during the last boom, the spread between the cap rate and 10-year treasury rate narrowed to 250 basis points. Closer spreads mean smaller returns for buyers and an opportunity for sellers to set very aggressive pricing.
Benefit by staying informed
It's a mixed bag, but years of low rates have energized the commercial real estate market by providing plenty of room to maneuver. That helps build market velocity, Rodriguez says, and aggressive pricing drives more sellers to list. After the first hike, the Federal Reserve is likely to continue to raise rates gradually, and dynamics will shift. But whether they're buying or selling, savvy investors can benefit from the rise.
"Going forward, it's critically important that investors stay proactive," Rodriguez says. "They need to stay informed on what's happening and how it affects the value of their portfolio. Don't make assumptions, work with professionals and analyze your real estate position, and you'll be in a good position to make the most of the changes ahead."
[cta]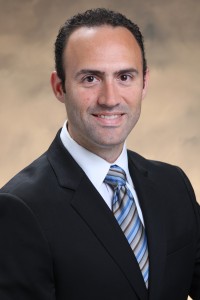 Marcus & Millichap is committed to maintaining your investment health.
Contact Armando Rodriguez at Armando.Rodriguez@marcusmillichap.com for a hands-on approach to help you prepare for what's next.[/cta]