Increased Action Means Increased Opportunities for Self Storage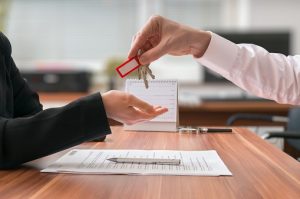 The current self-storage real estate market is considered to be a "frothy" market, meaning that the market is abundantly full of transactions.
For the past six to 12 months, many commercial real estate sellers in this sector have averaged seven offers per site; the average is typically one to four. This is great news for owners in positions to pick and choose which offers to take — if any. But there are some concerns that come with market frothiness, of which, as a seller or potential seller, you should be aware.
Concerns in an abundant market
There is no shortage of unscrupulous brokers in the real estate industry, and the self-storage market is no different. Some of these buyers will attempt a bait-and-switch tactic — in which they may offer a large amount upfront, hoping to get a seller excited and committed to the sale, then renegotiate over time — slowly decreasing the offer as the close date approaches. In many cases, the final price is even less than offers the owner had previously turned down.
Combat bait-and-switch tactics by following the advice of Brian Baldwin, associate with The Mele Group, who says, "make sure to know where you stand in the market climate."
This means being aware of the value of your property and doing your due diligence when it comes to those who are attempting to purchase off market or without representation. Either of these scenarios should raise a red flag.
If you're selling right now or plan to sell in the near future, you likely have a number of buyers to choose from. Be aware and beware: the highest offer is not always the best offer. We discussed some of the potential bait-and-switch tactics buyers may use above.
"When we are working with a client," says Baldwin, "we run an analysis on potential buyers to determine the certainty of close, the likelihood that the buyer will come through on their offer."
This number is often more important than the amount of the offer. Baldwin explains that, to determine the viability and success of a deal, a good broker will look at a few specific factors.
Proof of funds
Past closed transactions
Broker's own experience with the buyer
Scheduled real estate owned
Off-market buyers or lack of representation
These items help the professionals at The Mele Group determine if the offer is likely to continue through purchase at the number originally presented. They then weigh that likelihood with the price of the offer. Oftentimes, this ends with the seller going with a slightly lower but more secure deal.
Market peaks
There is a lot of speculation about whether or not self-storage real estate has reached its market peak — the point at which properties are most valuable and after which the market will decline. Because of the frothiness we're experiencing right now, with strong upward movement for the past 18 to 24 months, it's fair to say that the market will likely level out at some point.
"We don't anticipate a decline to the point of recession," says senior associate Luke Elliott, "but more of a stabilization of the market."
Though the timeline is unpredictable, you can prepare for this by making sure your decisions are financially sound, whether you find that the best road forward is through holding, refinancing or selling.
Michael Mele, senior vice president investments, says, "We are in a unique market that is coming to an end. Decide what your long-term goal is: do you know your options? And are you taking advantage of the situation?"
Knowledge is power
It's all about the type of investor you are and what your goals are. But sometimes, that can seem daunting, so it is best to seek an outside opinion.
"We have a strategic analysis program where we go in and look at the site and try to determine what the best option for them is," says Baldwin, "even if that option is not selling."
When you're in a seller's market, knowledge is power.
"Properties are worth a lot right now," says Mele, "and these prices probably won't be around in a year and a half."
Know the worth of your property, the health and trends of the market, what your investment goals are and which pitfalls to look out for.
[cta]Ready to see where you stand in a frothy market? We can help you a thorough analysis on your property to help you decide the best way forward to increase the value of your investment. Contact us online or give us a call at 813-387-4790.[/cta]