Top Three Trends in the Self-Storage Market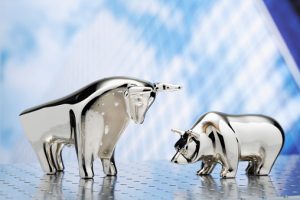 Anyone with a finger on the pulse of the real estate market is aware of how quickly things can change. Your investment decisions can be affected by the rise and fall of the market, interest rates and other factors. The experts at The Mele Group like to keep you as informed as possible about what is happening now — and what is coming next — in the self-storage market.
Trend 1: more buyers than sellers
There is an increased number of prospective buyers in the market.
"A survey conducted a few months ago found that 64 percent of those asked expect to buy in 2016," says Luke Elliott, senior associate. "Only 30 percent said they plan to sell."
Our recommendation
"Right now, demand is higher than supply," says Elliott. "If you anticipate selling in the next six to 12 months, you're in the right window of time to start making some decisions."
If you're looking to sell, it's best to start making changes now that will increase your selling price — such as eliminating discounts or instigating overall price increases. Make your property as valuable as possible.
Trend 2: interest rates are expected to rise
Interest rates have already risen a small degree. There is a lot of speculation about what will happen next, but let's stick to what's known: the Fed raised rates by 25 basis points toward the end of last year and indicated rates are going to rise four times throughout 2016. We haven't heard anything more on this so far this year, so it's hard to say what the Federal Reserve will do. If rates do continue to rise, interest rates will follow suit, which will increase the cost of storage facilities.
This can cause some trepidation in those who are still recovering from the past economic crisis, but Michael Mele, senior vice president investments, says that the market is in good shape.
"Everything we've seen on our side is that the market is back better than ever," says Mele.
Our recommendation
As the market appears to be trending toward higher interest rates, it's a good time to decide if you plan to retain your properties or sell, then take advantage of the interest rates we have now. If you're not planning to sell, this is a good time to look at refinancing to lock in low long-term interest rates. If you intend to sell, take advantage of the seller's market while buyers are capitalizing on interest rates as well.
Trend 3: SBA lending coming back
Commercial mortgage-backed security (CMBS) lending has typically been the preferred method of financing.
"CMBS lending was originally designed for the creme de la creme of commercial real estate — big stuff owned by big corporations," says Mele, "so the risk of default was almost nothing."
During the last recession, the standards for this type of lending kept going down, and Mele says that's where we ran into trouble.
But the number of new CMBS loans is in decline, and the amount of small business administration (SBA) loans is increasing. Why?
"CMBS asks 25-30 percent down while SBA only asks 20 percent," says associate Brian Baldwin. "This creates a larger buyer pool for the self-storage market because those with less capital are now able to enter the market."
Our recommendation
If you hope to sell, start putting preparations together so you can take advantage of the current landscape.
Based on these trends, the overall message to those in the self-storage real estate market is to simply start planning ahead now. Mele, Elliott and Baldwin all agree: decisions made in the next 12 months will affect you long term, one way or the other, so it's time to make some decisions about what you're going to do in six to 12 months so you can adequately prepare.
[cta]There are actions you can take to amplify your investment whether or not you plan to sell — or even if you're looking to expand. If you have questions about how to move forward, please contact us online or give us a call at 813-387-4790.[/cta]