Increase Your Net Operating Income in 7 Easy Steps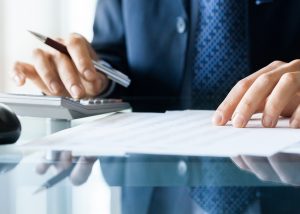 When you're looking for a way to increase net operating income (NOI) on your investment properties, there are several ways to go about it. According to representatives from the Marcus and Millichap Babb Group, the first step is buying right.
Choosing properties in great locations is key, as you can update properties pretty easily. But if whole neighborhoods need a lift, that would obviously be tough to do. So the focus should be to purchase in neat, established neighborhoods or up-and-coming areas.
Whether you have owned your properties for years or have just acquired your first, increasing your NOI can be as simple as taking these seven steps:
Separate meters. Separating meters for utilities such as water and sewer usage can offer more income. Simply having these utilities on separate bills can also give more insight into the needs of your property and your tenants.
Charge pet rent. Along with a non-refundable pet deposit, adding monthly rent for each furry resident can add to your bottom line and help offset the cost of pet-related repairs at move-out.
Introduce valet trash collection. This trend has become very popular. It consists of placing a decorative bin on the front porches of your units or in the hallways outside residents' doors and hiring private companies to take it away. The benefit for renters is that they simply put their trash out and it's gone before they wake up. For you, the landlord, it's a way to ensure that your properties are being kept clean and free from garbage.
Hire a hands-on insurance agent. With insurance rates changing all the time, a once-a-year checkup just doesn't cut it nowadays. Agents who will be constantly looking out for you can save you a significant amount of money.
Evaluate your tax rate. Just like insurance rates, taxes are subject to change as well. Checking your tax rate can offer some significant savings.
Charge a redecorating fee. Redecorating fees allow renters to decorate as long as they pay a flat fee, which is usually around $150. You can then use that money to get the property ready for new tenants once they move out.
Evaluate your advertising. Advertising your properties in the right places will bring in better-quality tenants, allowing to you to rest a bit easier, knowing that your property is being taken care of and your repair costs will be minimized.
Implementing these suggestions can give a significant monthly boost to your NOI. All it takes is knowing what to do and how to employ the techniques. Doing it right doesn't have to take a lot of time, but it can offer a big return on your investment.
[cta]Not sure where to start? Contact the experts at The Babb Group. We'll help you navigate the multifamily real estate market and get the most out of your investment properties.[/cta]