Is the 2016 Apartment Rental Market a Repeat of 2006?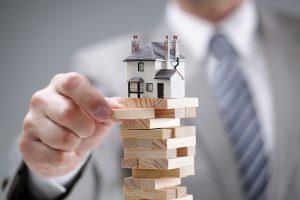 Many buyers and sellers are wondering if 2016 going to be a repeat of the apartment rental market nightmare of 2006, but let's take a closer look.
In 2006, the market was simply a mess. Bank lenders were offering loans to people who never should have passed their credit checks, and what's worse is that many bank leaders made giving out those loans the key business focus. That means people who never had the finances to buy in the first place were now borrowing more than they could afford.
But it wasn't just bank leaders jumping on the bandwagon. Decision-makers at Freddy Mac, Fanny Mae and a number of other institutions were eager to make the dream of homeownership a reality as well, and too many unreliable borrowers lined up. Whether they had money or not, they could purchase through risky financing.
Another glaring issue in 2006 was that buying was primarily based on speculation. Assuming the market value was going to increase to without the fundamentals checking out is where buyers got into trouble.
What has changed since 2006?
The short answer is "a lot." Lenders have tightened up regulations so only those who have the financial capabilities to buy can do so.
For investors, this means each investee will need a steady cash flow — above the loan amount — to get a loan. For sellers, this creates a great opportunity to transition their investments to lower-maintenance properties while maintaining their profits.
According to Casey Babb, Marcus and Millichap Babb Group Vice President of Investments and Director of National Multi Housing Group, "Many may feel that the market is hitting a peak, but there is nothing to support that. The question is not whether apartments will perform well, it's how much more rent will grow. Physical occupancy is the best it's ever been."
What's even more promising is that we are still in a growth cycle. This means that it's a great time to buy. Low interest rates — and the chance of seeing them go lower — are even bigger incentives to get in the game. So far this year, there has actually been a rise in new buyers, which is something we haven't seen for a while.
On the whole, we are looking at slow and steady growth. This means the market is stable and growing; the real estate market is stronger than ever. Even worldwide changes, there hasn't been any negative impact on the market — and that's great news.
If you are looking for the perfect time to get into the market, don't hesitate! The time is now. Come on in: The market is just fine!
[cta]Not sure where to start? Contact the experts at The Babb Group. We'll help you navigate the multifamily real estate market and get the most out of your investment properties.[/cta]